B"H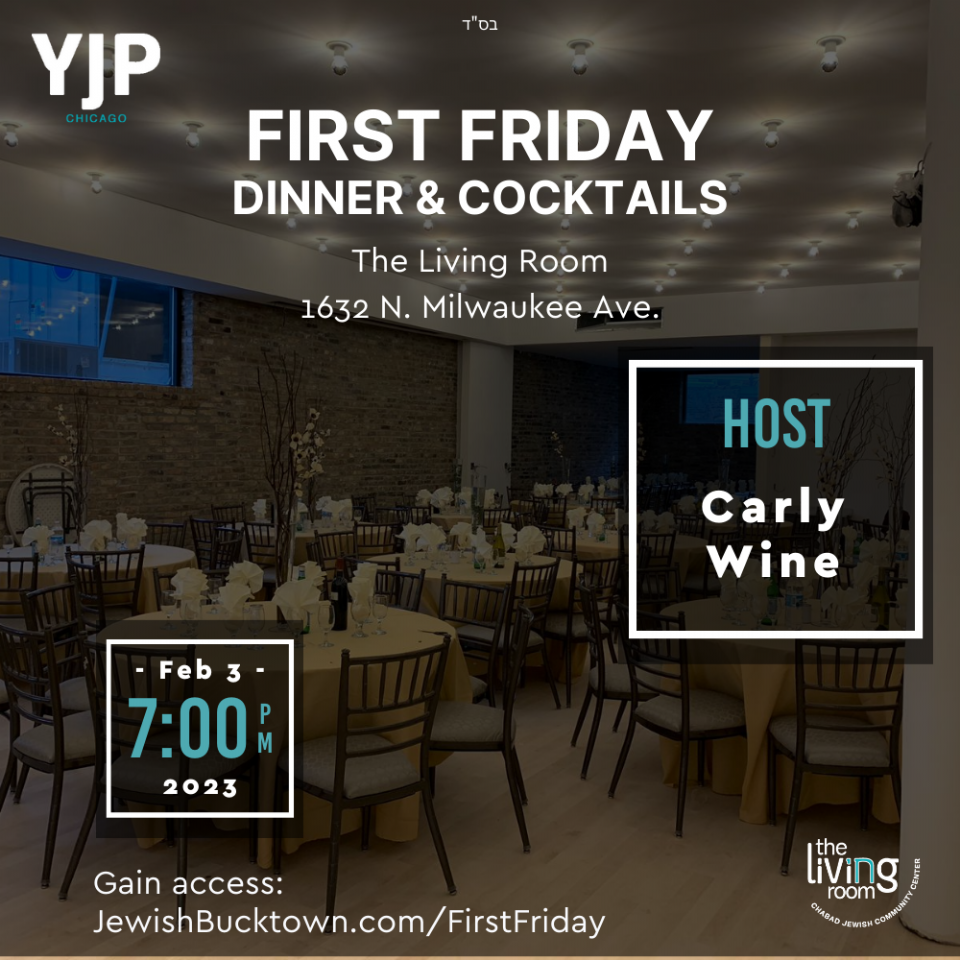 First Friday, February 3
First Friday Dinner and Cocktails
Join other Young Jewish Professionals for First Friday
with home-made four course, warm Shabbat Dinner & Cocktails!
Friday, February 3
7:00pm – Short Friday Night Service, followed by Challah, dips and 4-course dinner
The Living Room: 1632 N. Milwaukee Ave.
Connect, dine and network with
Chicago's best Young Jewish Professionals 
Upscale cuisine, spirited vibe, open bar
Always the best party in town!!
Bring a friend & make new ones!
Host: The #1 Carly Wine!
Scroll down to RSVP.
For questions, email [email protected] or call 773-301-9485