Welcome to The CYP Academy. Relevant and fascinating topics to nourish your mind.
 
New Course: Stop Chasing Happiness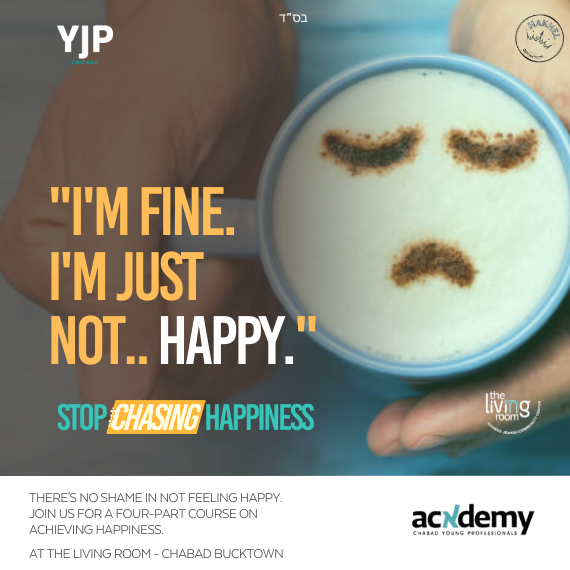 The "Stop Chasing Happiness" four-part course takes you on an intellectually exciting journey into your own mind and psyche.
Drawing on classical Jewish and mystical teachings, this course will present you with a deeper understanding of yourself, and help you flourish by suggesting practical advice that, when implemented, will radically enhance the happiness quotient of your life.
 
Thursday, November 10  |  Wednesday, November 16  |  Tuesday, November 22  |  Thursday, December 1

6:30-7:30 PM  |  The Living Room: 1632 N. Milwaukee Ave.
---
Upcoming Courses
Jan 2023 - The Dating Course
Feb 2023 - The Communication Course
May 2023 - The Real You
Stay tuned for details!
---
Credits Program