The Rohr Jewish Learning Institute (JLI) has been created in the tradition of teachers establishing bonds with students pursuing intellectual and spiritual growth in their adult years. JLI courses are designed for students ranging from first-time learners to those with years of prior study. The Institute follows a powerful path of discovery and depth, touching the Jewish souls of its learners. Participants in JLI courses share an experience of such magnitude that many form lasting ties of close friendship and community.
The Rohr JLI is the largest institute of adult learning of its kind, teaching in over 300 cities around the world. Its professionally conceived courses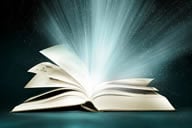 are taught through interactive dialogue accompanied by dynamic textbooks and dramatic audio-visual presentations.
A JLI teacher leads students toward fresh thinking about the world. He or she creates an environment that inspires feelings of hope, purpose, meaning, and value. JLI's teaching is authentic and real. And it is all conveyed in a safe environment that embraces every student.